EforEquity is an integrated solution provider for Indian Equity advisory/ research / consultation and portfolio management services. We do provide advisory services in Mutual Funds as well to help customers remain invested in the most appropriate fund. It also runs a parallel segment for providing training and education to enable investors and traders to learn in and out of stock market and being self-dependent in stock market transactions.

EforEquity is professionally managed consulting firm primarily dealing with equity advisory and research in Indian stock market. Here we also provide consultancy and help our clients to build & manage their portfolios through proper asset allocation as per their need and risk taking appetite. We believe in establishing mutually beneficial relationships and a spirit of partnership with our clients. Our mission is to create wealth for our customers and maintain healthy and growing portfolio over period of time.

EforEquity has become one of the most trusted names among the retail investors in Eastern India within short span of time. It has started it's journey with handful of clients in 2015, helped more than hundreds of retail investors to create a healthy portfolio through balanced and diversified asset allocation.

In Equity space, the company provides long term investment strategies and plans to achieve the goals over longer period of time. At the same time, it had specialized in providing short term trading calls to the customers for making quick profit from the short term market trend and momentum. For the traders having more risk appetite, detailed strategies are also provided to make profit from future & option (F&O) tools as well.

During all these years of research and experiment, our experts have always worked towards developing strategies which can work in all market conditions. And we are very clear about our golden rules; i.e. Not trying to predict the market and managing your risk. We do not compromise to execute a strategy in the market wherein you may lose your capital. Your capital will be completely hedged, and adjustment techniques will also be applied to the strategies.
Our mission is to 'CREATE WEALTH'. We do provide active assistance in identifying
opportunities that leads to wealth creation. Personalized attention is provided to minute details of requirement for the individual/corporates and it also helps finding the right stocks with detailed research report on the same.
We, in EforEquity, are dealing with equity and mutual fund advisory, consultancy and portfolio management services for Indian equity market. We are committed to provide our clients the best attention, guidance and services and ensure a long term relationship-both personal and professional.
We also help customers to define their own goals. And based on defined goals, we chalk out a detailed financial plans to achieve their goals either through investment in stocks, or in Mutual Funds , or in both.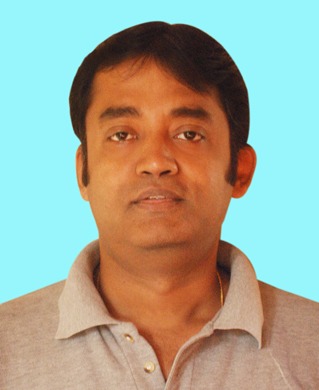 - Started his career in the IT industry, spent almost 15 years and worked for few of India's premier IT organization and MNCs as well. Developed an strong inclination towards equity market once he was awarded ESOPs from one of his employers during the initial phase of his career. The journey in equity market has thus began with him and later on proved to be his prime focus where he envisaged a lot of potential for indian investors.
- Nirmalya is quite active in Indian equity market for more than last 15 years. Being an active investor and trader, have studied thoroughly the equity market- it's direction/ momentum/ sentiment over period of time. While he has in-depth knowledge of fundamental analysis and believes in the same for any stock to outperform, his strong foothold on technical analysis helps to determine the appropriate entry and exit points. Through hands-on experience, have made the most out of the bull run as well as experienced the pain during few of the worst market crash in Indian stock market history.
Nirmalya Saha
Founder, Director
(SEBI Regd Research Analyst)